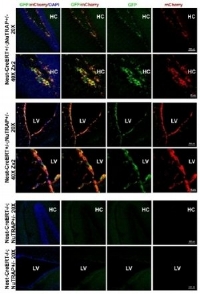 Ana Chucair-Elliott PhD
Dr. Chucair-Elliott received her BS and PhD in Biochemistry degrees from the Universidad Nacional del Sur (Bahia Blanca, Argentina). Since then, she was a post-doctoral fellow and subsequently a research-track faculty in the Department of Ophthalmology at OUHSC, where she continued to focus her interest on mechanisms affecting neurodegeneration, neuroprotection, and neuroregeneration.
Dr. Chucair-Elliot joined the group in 2018. Her work is focused on development of cell-type specific inducible transgenic mouse models for paired epigenomic and transcriptomic studies. She also leads the tissue imaging efforts in the laboratory.
< Previous Post
Next Post >